It is with great sadness that we report the passing of Richard Carter of the Twyning Ash Herd. 
A very staunch and long-standing supporter of our breed, Richard will be very sadly missed and we send our deepest condolences to his family.
The funeral will take place on Saturday 20th May - 12.00 noon at Coaley Church, followed by refreshments at Twyning Ash.
Notice is given that the 2023 Annual General Meeting of the Society will be held on
Friday 12th May,
at the Shepherds Inn, Carlisle.
details
Harelaw Heifer is Star of the Show at Carlisle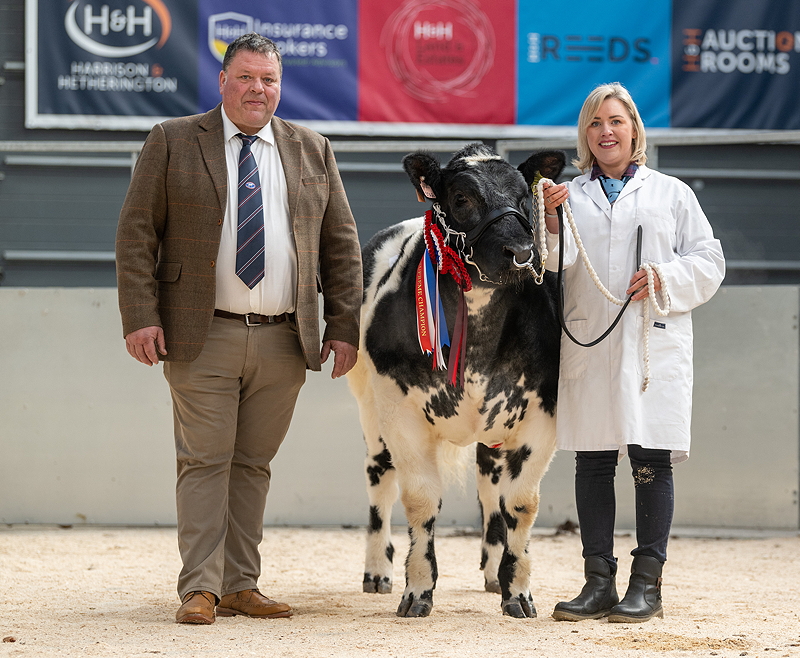 A young heifer certainly proved to be the star attraction at the British Blue Cattle Society's January offering at Harrison and Hetherington's Borderway centre on Friday, 20 January. report
Blue Cross Stores Champion & Reserve at Skipton
The Walker & Ewbank families once again secured supreme and reserve supreme honours, both with young, up-and-coming all-black British Blue-crosses, at Skipton, on 15th February 2023. report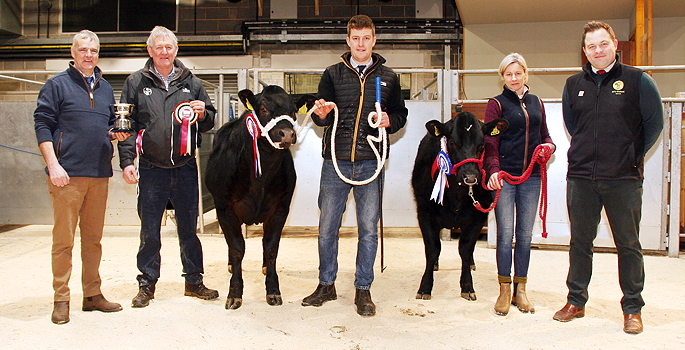 LiveScot
Lanark Agricultural Centre on Saturday 26th November 2022 results
North East British Blue Club - Herd Competition 2022 results
British Blue Females Lead the Way at 5,200gns at Carlisle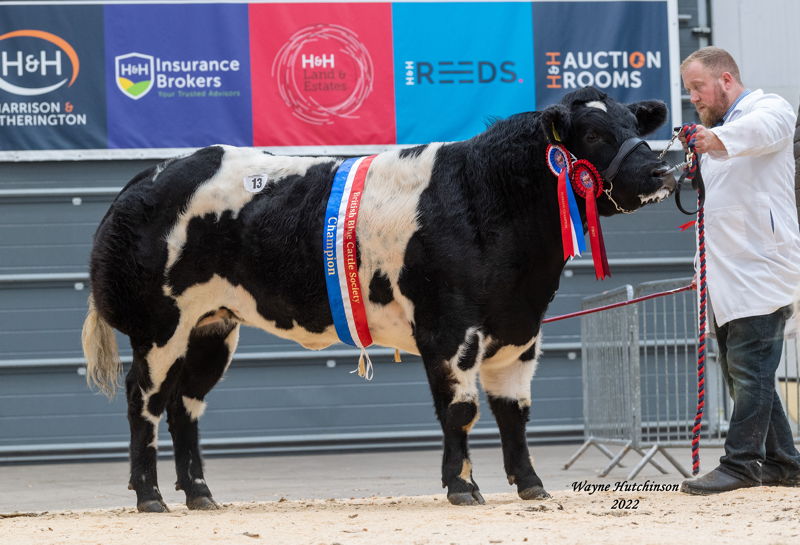 Topping the British Blues was Knockagh Perky from the Ervine family, Newtownabbey, Northern Ireland. report
Border Club Herd Competition 2022
The competition was open to all fully paid up members residing within the Border British Blue Club area. report
Open Calf Show
The Border British Blue Club staged their fourteenth annual open calf show at the Borderway Agri-Expo 2022 at Borderway Mart, Carlisle. report
Simmental High Health Recipients for Sale
P. Burgess 07710 447807